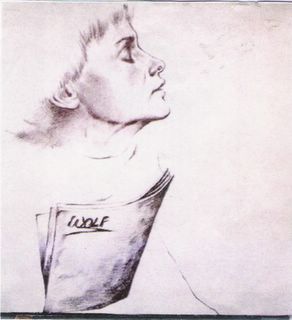 A couple of years ago, I rang up retired dj Mort Fega in Florida for some information. A friend had given me his number in Florida. He had the contact I needed. It was for the widow of songwriter Tommy Wolf. I had never spoken with Fega before, but I would have recognized the voice anywhere. It was the radio sound of my 1960s youth in New York City!

It wouldn't be stretching the point to append "legendary" to Tommy Wolf's description, but I try as much as possible to avoid such hoary adjectival overkill. However, among Tommy Wolf's other co-creations with lyricist Fran Landesman are two bonafide somewhat late-blooming additions to the classics section of the Great American Songbook, "Spring Can Really Hang You Up the Most," and "All the Sad Young Men." And there dozens of lesser known ones from the duo that are just as memorable: "You Smell So Good," "Listen Little Girl," "Season in the Sun," etc. many of which have been covered by the equally, uh, well, ummm, legendary performing duo of Jackie and Roy. And on the
Bill Black
CD that I just produced for Japan, there is a Wolfsong (with lyrics by the elusive Wayne Arnold), "So It's Spring." But I digress . . ..

In addition to his platter spinning activities, in the 1970s Mort was also a record producer of some distinction. Even had his own label, Focus. In that capacity, along with a few straight-ahead jazz instrumental albums, he also produced exactly four classic jazz vocal albums. Two quite well known, Carmen McRae's Bittersweet and Bob Dorough's Just About Everything. And also, two others by a Hartford, CN singer

Bobbi Rogers

, which even though quite wonderful, give new meaning to the phrase well-kept secret.

When Fega's label went somewhat quickly defunct, he told me, he had no problem finding new homes for the first two LPs. But as for the Rogers discs, they had been out-of-print for more than twenty years when I first spoke with Fega. And almost as an afterthought before we rang off, he asked me:

"Do you think you might know someone who might be interested in licensing my two Bobbi Rogers CDs?"

"I just might. . .in Japan," I said. (Where else but. . .? )

As luck would have it, I was flying there in a few days to meet with some record labels. Just as fortunately, Fega had recently finished mastering both CDs and he express-mailed me copies. Two days later I was in Tokyo, and three days later I had set up the deal for the first of the two Rogers items to be issued by a very fine boutique label, Celeste Records, overseen by record producer, Toshie Miyaki. But that was a year-and-a-half ago, and I was seriously beginning to lose faith. But last night I received an email from Ms. Miyaki telling me that

Tommy Wolf Can Really Hang You Up the Most

will be issued in Japan on December 7th. This represents my fourth record producer credit in Japan this year (I'm "reissue producer" on the Rogers).

I will write more about this CD later. But, sadly, Mort did not live to see Rogers' truly great Wolf CD back in print. He died last year, but not before paying me my part of the advance, before he had even received his! (Dear Art Baker, we understand that there is an honest record guy somewhere in the wilds of retirement Florida. Del Boca Vista ? Could we please see him on You Asked For It?).


My web site