Frank Gauna design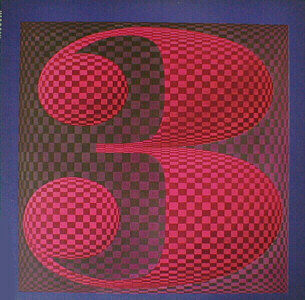 Cover for FM Records' Big 3 album (1964)
My blog entry of a few days ago regarding
FM Records
set me off on one of my dog-with-a-bone internet researching sprees, but I came up mostly empty-handed. As luck would have it, one of my readers informed me this very morning that "Yes, you are right. The late Monte Kay WAS one of the owners of the label." Kay was a record producer (Royal Roost Records) and personal manager (Chris Connor, Herbie Mann, et al)

And on an internet group, I came across the following mention of some other FM releases:

"The Big Three (featuring Mama Cass)*. Also, one of my all time favorites, Jo Mapes 'And You Were On My Mind' which features her incredible song 'The Miles Grow Fast'. Mapes told me in the sixties that the company went bust while the LPs were on the docks ready to be shipped out. Carolyn Hester had one, and I found several in remainder record stores and am still buying them off e-bay."

(* There was a second Big 3 LP entitled "Live at the Recording Studio.")
Also today, yet another reader of this blog writes to tell me that:
"FM also released a 45 from the [Chris Connor] Village Gate set, FM 3002 which featured I Concentrate On You and A Lot of Livin' To Do -- doubtful that these would be alternate takes though I've never heard the actual 45 to be able to discern this. I've always hoped there's additional material from the Village Gate hiding somewhere out-of-sight in the vaults, away from previous discographers'/compilers' eyes."
And, yes, the same writer informs me, there was a CD release of Chris Connor's second FM lp, Weekend in Paris.
Another partner in FM, the above-noted reader informed me, was Pete Cameron. Presumably, Monte Kay was the "creative" part of the team, and Cameron the, ahem, financial brains behind the FM operation. But something of a man of mystery, for none of the 1,190 Google "hits" thus far seem to be the Cameron who could have been a partner in a record company, unless it's the same Cameron who also is the Salomon Adventure Challenge Series manager for Frontier Adventure Racing, or the reservations commitee chairman of the Twin Cities Jazz Society, or the Newport News city councilman, or the Wyoming rancher and cowboy poet Pete Cameron, or the country and western fiddler, or music publisher Pete Cameron who was one of the last persons to see Jimi Hendrix alive, or the deceased president of the Cameron Coca-Cola Bottling Company, or ...?
And what did "FM" stand for? "Frequency Modulation"? Or maybe just "Fine Music"?, or. . .?

And you wonder why I never manage to get any work done.

My web site